Company Introduction
Contact Person: Ms. Sophie Ruan
Telephone: 0086-75529505519
Mobile: 0086-13510461073
Fax: 0086-75523022125
IM Details:
royal_elegance@hotmail.com

royalelegancebridal@yahoo.com

royalelegance.sophie@gmail.com

sophie-royal
Long Sleeve Wedding Dresses with French Lace

Long sleeve French lace wedding dresses are the focused area of RoyalEleganceBridal.com. People say that Royal Elegance is a one trick pony for creating long sleeve French lace wedding dresses. We are proud of it! Yes we have such master hands that put forth the most awesome long sleeved wedding dresses in the world. In the success of Royal Elegance, our designers have equal contribution.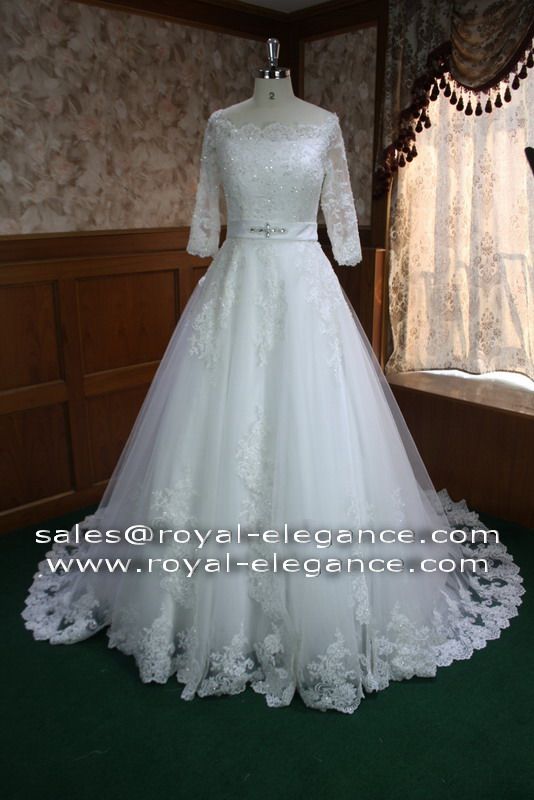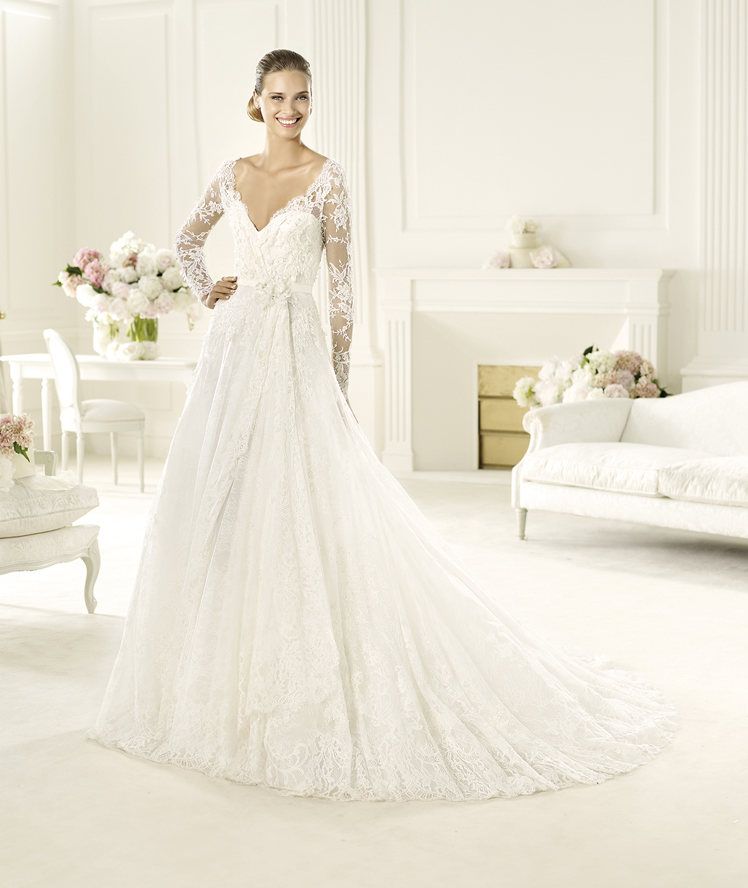 "Either you need something or like something in long sleeved dresses, Isn't it?"
Let's look what's that:
You like long sleeve wedding dresses with laced work
Your wedding is in winter
You love long sleeve dresses
You are Muslim and wear covered dresses
Long sleeve gowns suit on your personality
General things you may ache for in a dress:
Uniqueness and appeal in design
Quality and lasting
Elegance, appearance and grace
Fitting
Now see what Royal Elegance commits against all your expectations:
In long sleeve bridal dresses:
We are surefire expert at designing long sleeve French lace wedding dresses
Many gowns we make are perfect for a winter wedding
We respect your love and will design dresses as you say
Royal Elegance especially designs long sleeved Muslim wedding dresses, just contact us!
Wedding gown designed by our experts will suit on you the way in never had been!
In general dresses:
Our quest for new designs never stops and so the uniqueness
Created using best fabric, and designed with expert hands, you would forget any worries about quality
Totally out of question! As our name is Royal Elegance, the appearance, elegance and grace are the first things we consider in a dress
We are experienced at designing bridal apparel! Obviously, we take it very seriously
Our clients

We have been functioning as Original Equipment Manufacturer and so we have been supplier to various large companies such as ALEX, VENUS etc. Not limited to big brands we also supply mother of bride dresses, evening dresses and long sleeve French lace wedding dresses to thousands of fashion and bridal dress shops.



Customers' satisfaction

From the start, we have always endeavored to increase our reputation and that is only possible by satisfying the clients. With a rapidly growing number of satisfied customers, we ultimately were rewarded with their loyalty and very good reputation. Adopting the famous quote 'Quality is not an act, it is a habit', we mounted our brand worth with the time and now we are a big name in the market.

We are keen to develop newer business relationships and foresee a strong and mutually fruitful business relationship with you and with all the respectable customers.